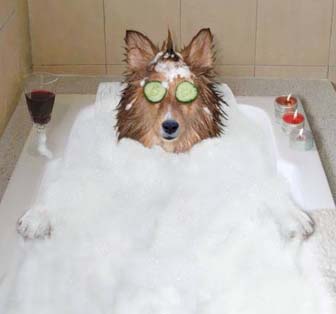 Bring your pet for a day of beauty at our Planet Purple Parlor! They will spend a few hours with our fabulous groomer Meghan, getting bathed, clipped, cleaned, brushed, and trimmed. Sometimes a bow or two.

Spa days are available on Tuesday and Thursday.

To get through the summer heat, we are currently running a special; mention this note and receive a free conditioner with your groom!